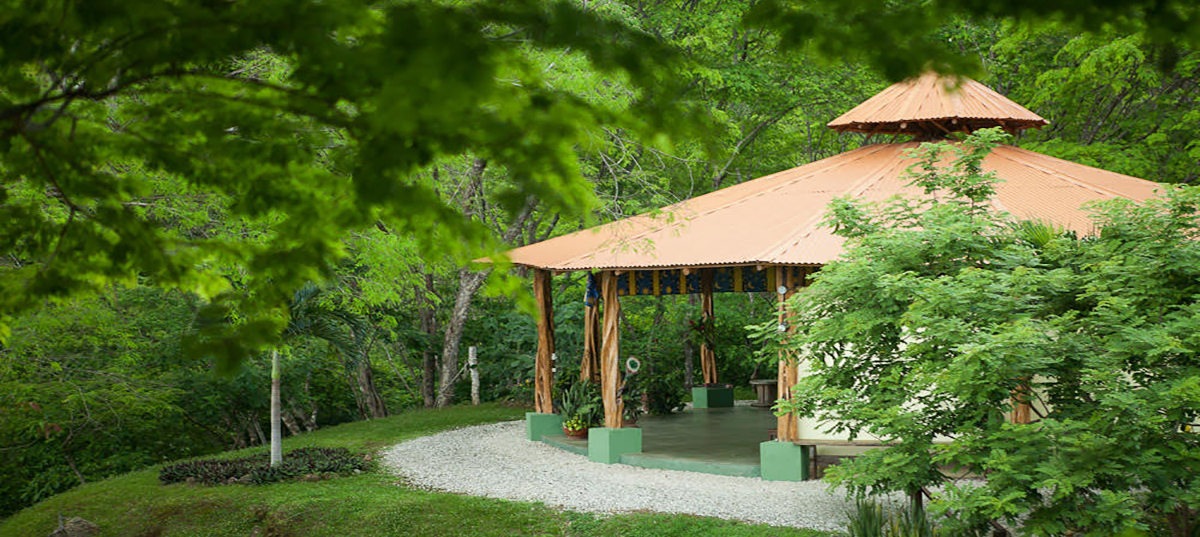 Panacea de la Montaña
Coming to study with Mary in Costa Rica is a treat. Our tranquil mountain location ensures that you will have the peace and spaciousness to connect with your true nature and the beautiful natural world around us. 
Accommodations
Among the many things you'll treasure at Panacea are the "cabinas" (cabins). These bungalow-style accommodations are in the simple and comfortable, certain to enhance your yoga vacation experience.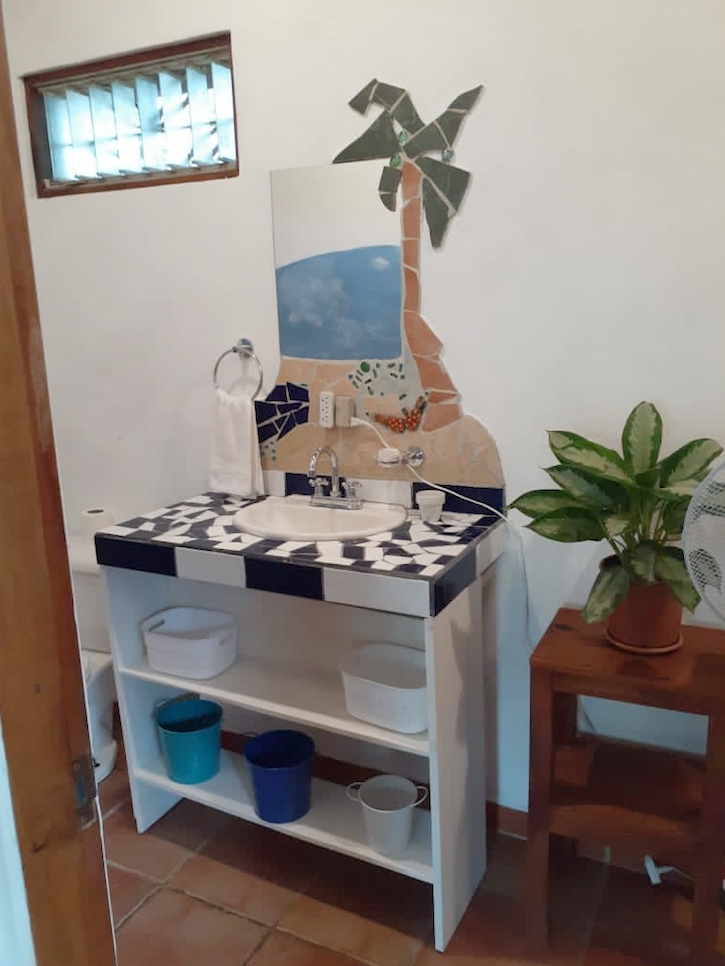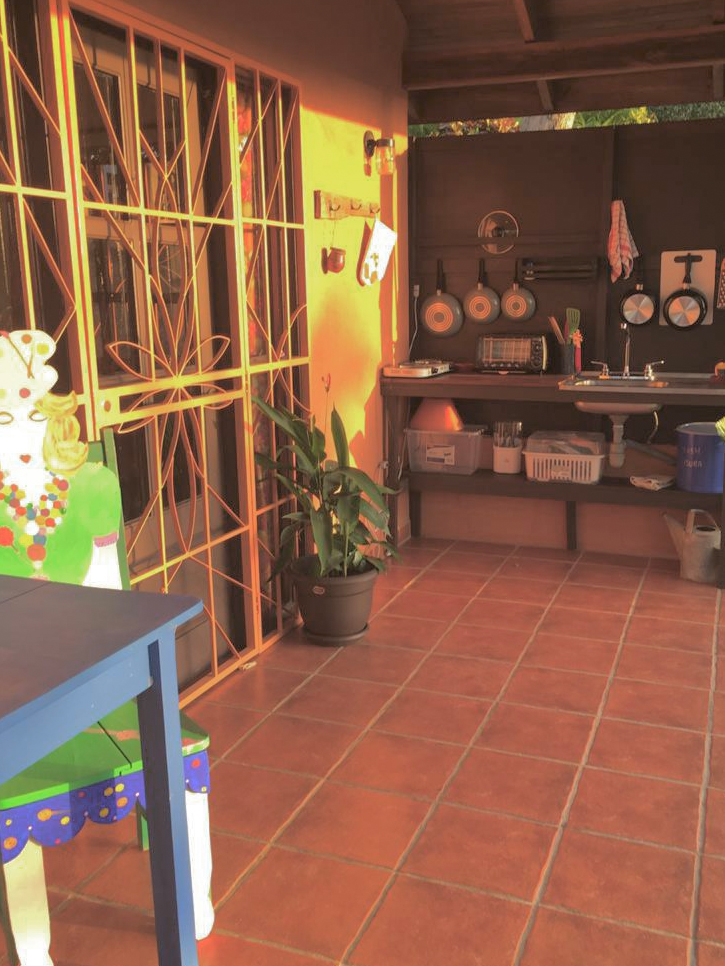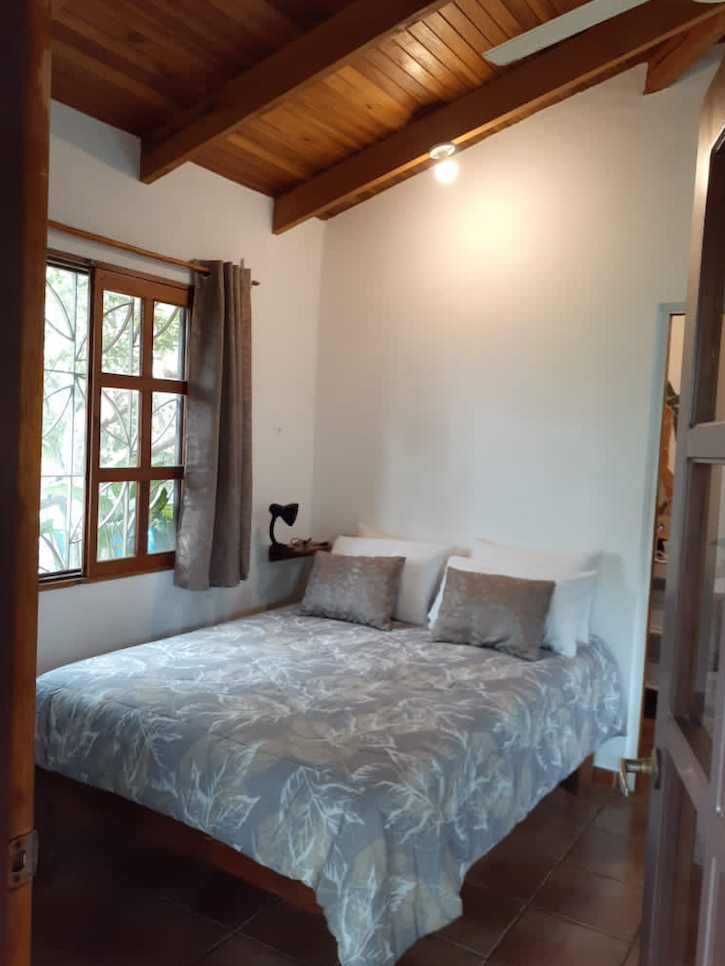 Our cabinas offer comfort, privacy and stunning vistas
Arriving at your cabina, which is tucked into the mountain, you'll immediately feel at home with nature. Surrounded by native Guanacaste woods and tropical foliage, you'll experience nature's beauty first hand as well as appreciate the privacy and quiet.
We have three cabinas for rent. Two are equipped with two double beds, one has two single beds.  Each cabina has a complete indoor bathroom with shower and hot water. There is also an outdoor kitchen equipped with two burner cooktop, toaster oven, coffee maker, and hot pot for heating water. Dishes and linens are included.
Every cabina features a ceiling fan, hand-crafted woods, and big windows to invite in the fresh air and awesome scenery. Lie in your hammock and relax, or enjoy this perfect place to read a good book or practice yoga.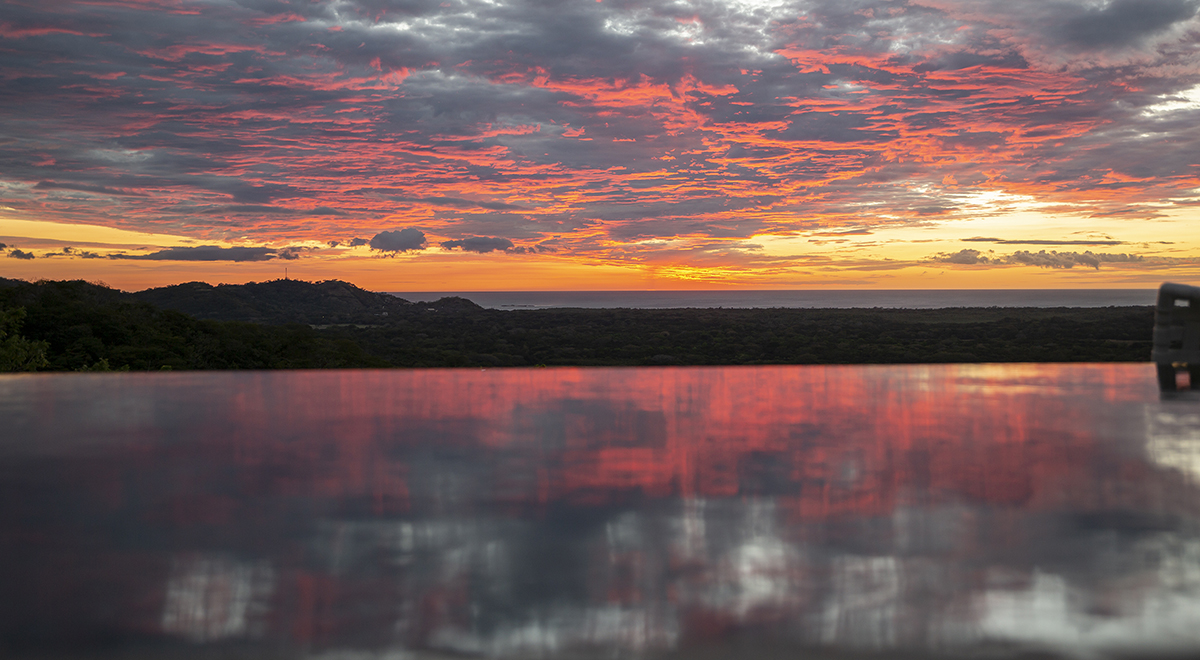 Infinity Pool with Ocean View
We have a refreshing inifinity pool with a great view of the Pacific Ocean. Imagine yourself watching gorgeous sunsets, seeing the play of the tropical birds, and breathing the fresh air from this peaceful mountain. 
Contact us about coming to stay for a short or long term visit. While we do suggest coming to study with Mary during your stay, that is not a requirement. We can also be the ideal place to restore your body, mind, and spirit, be the place to write your novel, paint, plan, have a reunion with a small group of friends or family, or simply be a safe place for you to vacation without the crowd of a hotel.
There is also a limited option for meals from our vegetarian chef. These must be arranged with notice, so if this is also something you are looking for, let us know when you inquire.